Charlie Reisinger is a veteran leader and educator with 25 years of experience building innovative programs for teaching and learning with technology.
Charlie serves as the Chief Information Officer for Penn Manor School District in Lancaster County, Pennsylvania. His portfolio includes learning technology programs, IT operations, and data information services.
Under his leadership, Penn Manor launched an internationally recognized one-to-one Linux laptop learning program and unique student help desk. Both programs were featured in the Red Hat documentary, The Power of Open in Education.
His book, The Open Schoolhouse, chronicles more than 15 years of innovative open source learning programs at Penn Manor School District.
Charlie teaches IT Security, Privacy, and Ethics for the Lombardo College of Business at Millersville University. He previously served as an adjunct instructor at Harrisburg University of Science and Technology and Philadelphia University.
His academic interests and speaking topics include digital privacy, ethics, K-12 cybersecurity, and how emerging technologies (such as AI) challenge school leaders to rethink teaching and learning.
Charlie received his M.S. in Instructional Technology from Jefferson University and his B.S. in Psychology from Millersville University.
Charlie is a four-time winner of the Pennsylvania School Business Officials Award of Achievement for excellence in school technology, and a 2009 recipient of Millersville University's Walker Center Civics Leadership Award for community Internet safety education and outreach. Under his leadership, Penn Manor School District earned the 2011 School of Excellence in Technology Award from the Pennsylvania School Boards Association. In 2016, Penn Manor was recognized with the Districts of Distinction Award for their Open Source Laptop Program.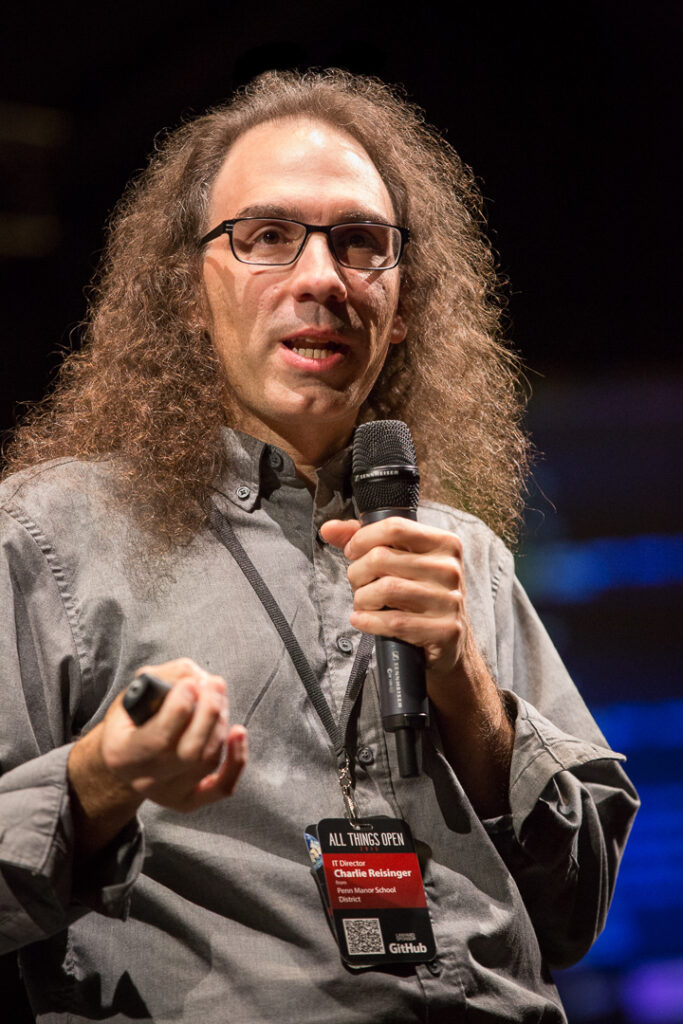 Let's connect on Mastodon!